Solo motherhood
Having a Baby on Your Own? 7 Survival Tips for Single Mothers by Choice
If you're considering becoming a solo mum, you're probably asking yourself questions like 'how will I cope with years of interrupted sleep?' Or, 'what about male role models?' Here's our guide to making life as a single mother by choice as easy as possible.
September 12, 2020
9 min. read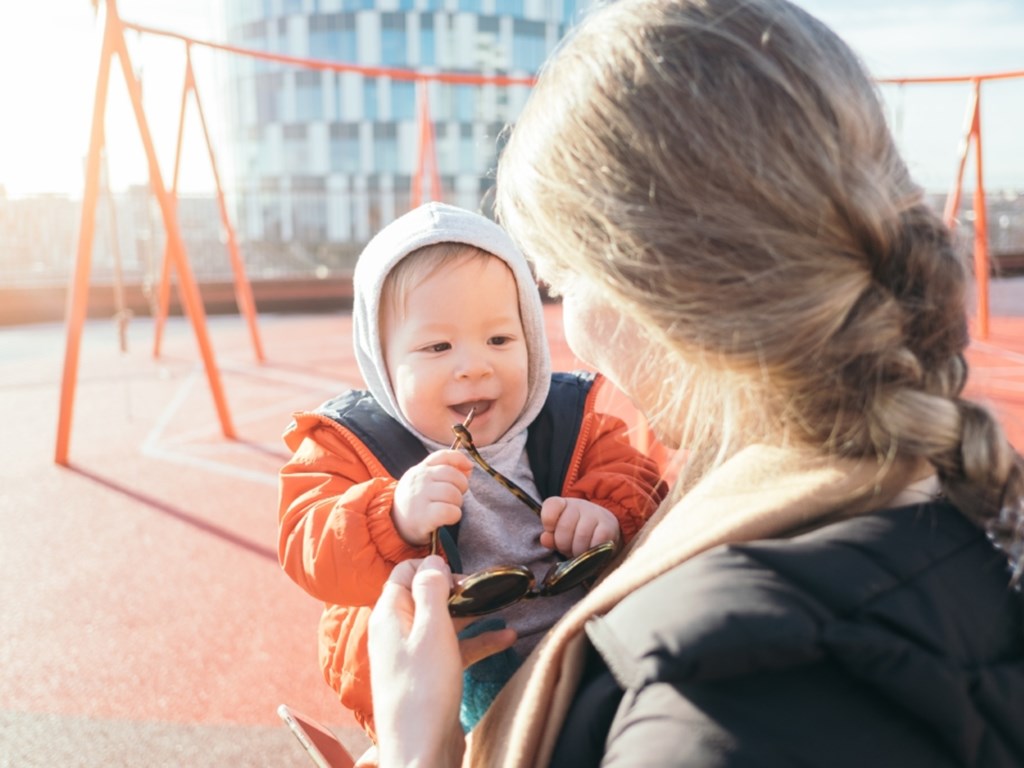 Yes, being a single mother by choice is a lot of work, but there are ways to organise yourself that will make your life a lot easier.
Here's our top tips for preparing your life for solo motherhood.
1. Baby-proof your life as a single mother by choice
Becoming a parent is one of the most incredible experiences and it's a decision you'll never regret. For many people – whether they be single mothers by choice or couples – having a child is also one of the most overwhelming experiences they'll ever go through. So think about how you can organise yourself to make everyday life with a child as easy as possible.
Making life with kids as easy as possible could mean moving closer to your family and friends, so you have your network close by. Or perhaps you'll want to find a job with a better work-life balance.
Also, it's expensive to have children. So start your journey to motherhood by reviewing your financial situation. Creating a budget will give you an overview of your fixed vs. your discretionary spending. That way, you can determine if you need to make changes to your life in order to pay for everything that a child needs.
And while you're at it, consider leaving room in your budget for more than just baby stuff. With extra money to spare, you might be able to afford a regular nanny. Or you can order take-out for the umpteenth time. Whatever gets you by when you've had 3 hours of sleep.
2. Find someone to share the small moments with
Have you ever rolled your eyes at parents cooing over their baby's newfound ability to ____? Or wondered how people can spend so long talking about toilet routines and feeding rituals?
Once you become a mother, you'll realise how the smallest things can mean so much – whether it's glee or worry. It's your baby girl snoozing on your chest. Or the tiny rash on your toddler's arm that's been lingering for days.
To counter this feeling, make sure you have a reliable network to share things with. If you don't have family or friends that you're close with, there are online communities for single mothers by choice. Speak openly to the special people around you about wanting them to be close to your child's life. It means the world to have someone who takes an active interest and to whom no moment or concern is too small.
"Sharing the small moments in life with other adults creates what you might call life witnesses. People who are included in the small things, not just milestone events. This shows the child that his or her life is important – a crucial way to build their self-esteem," says psychologist Henriette Cranil. Henriette specialises in counselling women and couples who are considering donor-assisted conception. She is part of our expert panel here at European Sperm Bank.
3. Creating your family's story. Or the answer to "where is my daddy?"
At some point, your child will start asking questions along the lines of "where is my daddy?". As a single mother by choice, it's a good idea to think about how to explain your family situation to your child early on.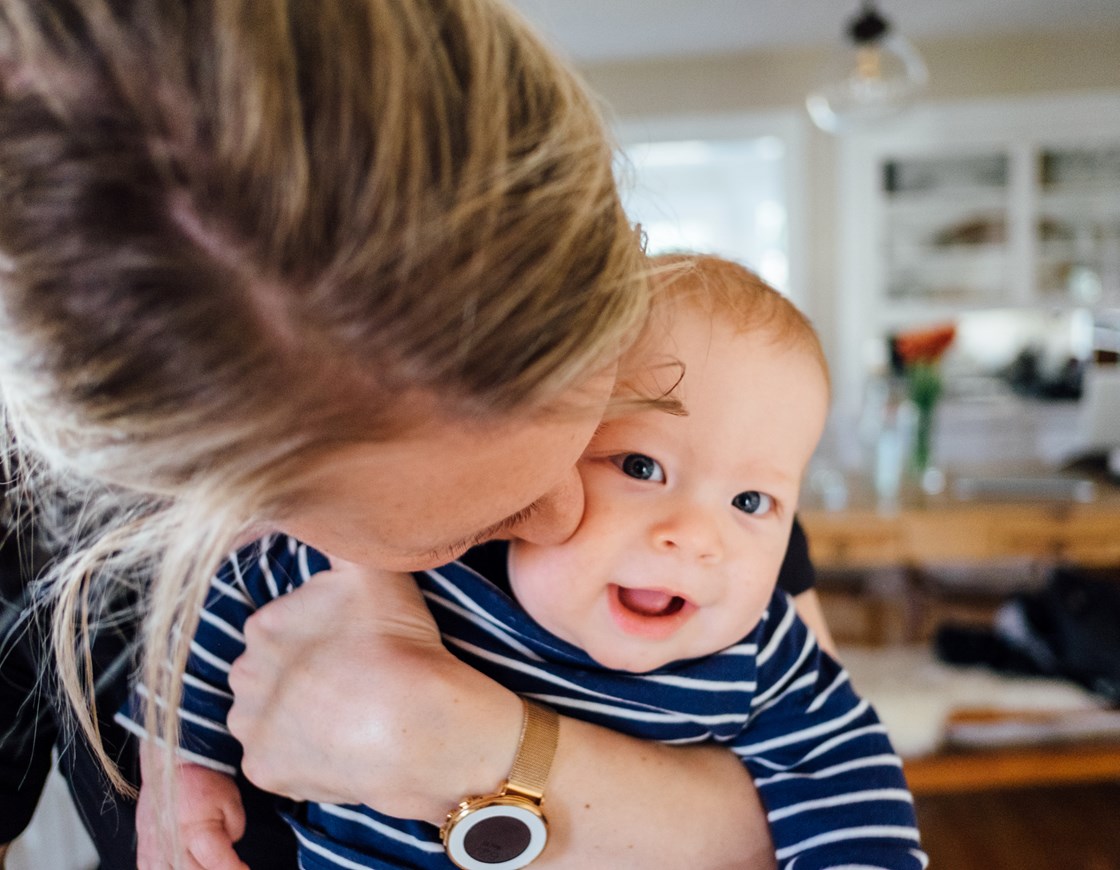 For instance, the choices you make about your sperm donor might affect your story. How did you choose the sperm donor? Did you want someone you could see yourself dating in real life or did you choose a donor who looked like you? Did you have specific criteria for your donor? Consider writing down your reasons if you worry that you might forget over time.

Also, make sure you acquire as much information about the sperm donor as possible. Your child might never want to know all the details, but having a full donor profile leaves options open for your child to find out more about their donor.

With these preparations in place, you'll have the building blocks you need for telling your child about how they came into this world. Experts advise that you tell your child the truth about being donor-conceived as early as possible, so start telling your child this story from day one.
4. The sad, legal stuff. Who will take care of my child if I die?
Nobody wants to think about this part. It's an uncomfortable question and it's hardly something you're thinking about when choosing to become a mum. But it's a good investment of your time.
Once a mum, make sure that you create a will in which you nominate a guardian for your child in case the worst happens. Make sure that you ask the person you're nominating if they are willing to take care of your child.
Legislation and legal practice vary from country to country. Typically, a family court will decide who should take care of orphaned children. The court will assess all options and make a decision based on what it deems best for the child. In such cases, knowing the will of the parent is valuable information.
5. Stop comparing yourself to two-parent families
6. Practice asking for help
Most of us are terrible at asking for help. But like all new parents, you'll appreciate a helping hand. Whether it's a last-minute deadline at work or taking time to yourself, you'll be wise to lean on others for support sometimes.
Psychologist Henriette Cranil advises that you plan early: "It's a good idea to ask your network about their commitment before the baby arrives. How much can you count on them for errands or last-minute babysitting? That way, it's easier for you to ask for help when you need it."
Also, remember that most people love to help. By asking for help you're showing the other person that you think of them as resourceful and trustworthy. Don't worry about being a burden.
7. Take some time to yourself and don't beat yourself up over it
Mothers are excellent at caring for their children. Sometimes they do pretty poorly when it comes to taking care of themselves, though. But the truth is, you need time to yourself to be the best parent you can be. Especially as a single mother by choice.
Henriette Cranil reminds us that taking time away from our kids actually benefits the children, too: "Children will love walking home with a friend to their house after school once in a while. It teaches them that they are not dependent on their parent(s). 'I can do this on my own.' Learning that lesson builds self-esteem and confidence."
'Why didn't I do this sooner?'
Many women considering single motherhood worry whether they have the stamina or resources to have a baby on their own. But with these tips and your unconditional love for your future child, you will be fine. In fact, the only regret we hear from single mothers by choice is "why didn't I do this sooner?"
Check out our donors - all you need is a free account