Life as a parent
Three podcasts that make you a better parent of your donor child
As parents, we help our children deal with many aspects of life - from how to tie your shoelaces to getting over a broken heart. If you are the parent of a donor child - or you are considering donor conception - you will probably also help your child understand their background as donor-conceived. We have found the best podcasts on the topic, so you have all the knowledge.
March 25, 2022
4 min. read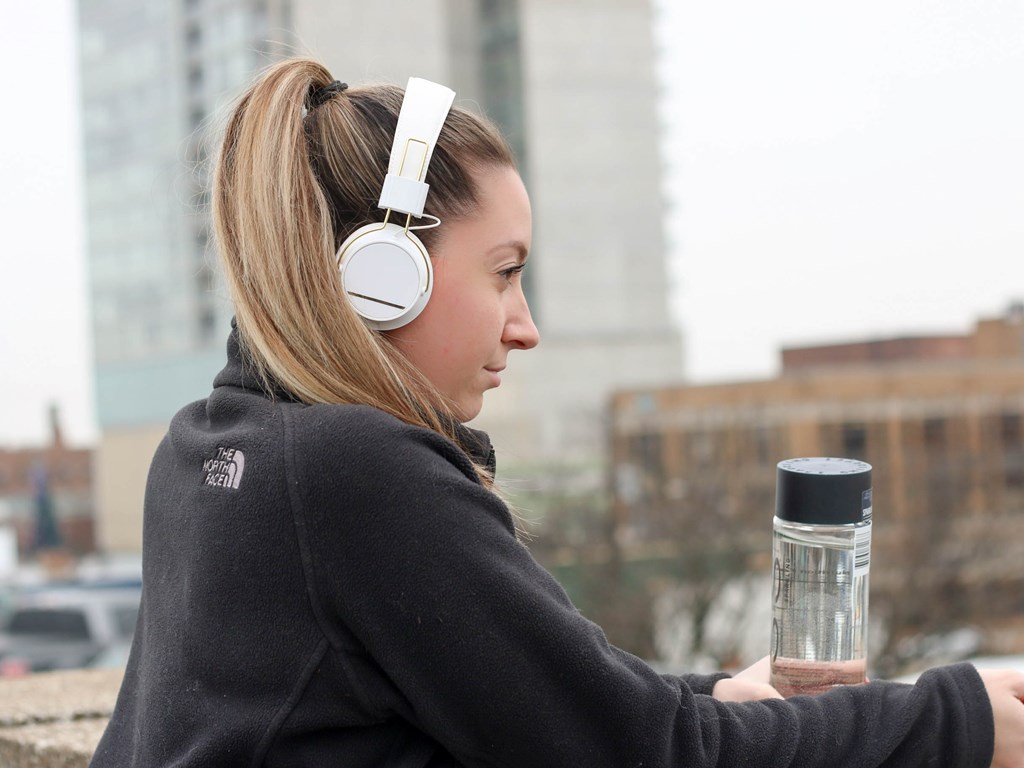 You Look Like Me
English journalist Louise McLoughlin, who is also a donor child, delves into the secrets and discoveries that sadly characterise the lives of some donor children. In particular, this is the case for people conceived in the 80s and earlier when doctors advised parents not to tell their child that they were donor-conceived. During the course of the podcast, Louise McLoughlin attempts to find her donor half siblings.
This six-episode podcast has received five-star reviews. Listeners describe the podcast as "honest, touching and thought-provoking", "essential for parents of donor children" and "a complex story conveyed with heart and courage."
You should listen to it because:
The podcast is well-produced and interesting because it offers an insight into the host's first-hand experience of being donor-conceived - from an adult's perspective. Louise McLoughlin also weaves the experiences of other donor children into the podcast.
"You Look Like Me" touches on topics like identity and the importance of knowing the true story of one's background. In a similar vein, the podcast also warns of the risk of donor children learning about their donor background very late in life, for example by using DNA databases.

A key message is that parents and future parents of donor children will benefit greatly from listening to donor children's experiences of being donor-conceived, so that they can support their child in the best possible way. When Louise McLoughlin first learned the news as a teenager, her parents did not talk about it again for the next two years. Her parents' silence affected her so much that she ended up doubting whether the conversation had actually taken place. The point is that, as a parent, you need to return to the topic throughout a child's life, so that the child can reflect on it as he or she grows up.

You'll find the podcast "You Look Like Me" on all popular podcast platforms like Spotify.
Three Makes Baby
The podcast was created by a professional therapist, and the content series focuses on fertility, family and genes. Psychotherapist Jana Rupnow specialises in fertility, adoption and donor conception. This podcast is also the absolute longest podcast on our list in terms of the number of episodes. In total, there are 62 episodes to dive into. In addition to being a therapist and author, Jana Rupnow knows what it means to be part of a non-biological family, being adopted herself and the mother of an adopted child.
You should listen to it because:
The podcast offers a wealth of knowledge, for instance, of child psychology and children's needs at different stages of their development. "Three Makes Baby" focuses on the importance of open communication and provides the example of some parents of donor children being ashamed to tell their children the truth. The point is that the needs of the child should always come before those of the parents.  
The podcast bravely addresses the difficult topics - because how do you deal with a situation where your child feels angry at one point about being donor-conceived? Or if they miss having a father? Another important message is that parents of donor children need to process any shame or grief that they might be feeling for having chosen donor conception. If they don't, they risk inadvertently passing on these feelings to their children. For instance, by not telling the child the truth about their origin because it is too shameful to talk about.
You can find the podcast "Three Makes Baby" on all common podcast platforms, e.g. on Spotify.
Half of Me
Ally is the woman behind the podcast "Half of Me", and she describes the podcast as follows: "On 4 January 2019, I discovered through a DNA testing website that I was donor-conceived. Since then, I've found that I have at least fourteen half-siblings and one donor who is, genetically, half of me."

The podcast is Ally's journey of discovery, in which she uses 27 episodes to explore the role that biological relationships play in her life and, in particular: What family means to her.
The podcast is described as warm and insightful, and Ally generously sprinkles her own experiences, questions and insights into each episode, inspiring the listener to think more deeply about what it means to be donor-conceived - and the significance of using a sperm donor to create or expand your family.
You should listen to it because:
The podcast tells the story of a donor-conceived person's experience of finding her donor half siblings; what some people call "dibs" (derived from the words "donor siblings"). In the episodes, Ally's donor half siblings talk about their experience of being donor-conceived and finding their half siblings. How do you navigate all these donor half sibling relationships?
 
The podcast has an important point and key message in conveying that there is not one common experience of being donor-conceived. There are as many stories and experiences as there are donor children - it is very much an individual experience.
You can listen to the podcast "Half of Me" on all podcast platforms. Find it here on Spotify.
NB: The opinions expressed in the podcasts above do not necessarily reflect the opinions of European Sperm Bank.