Experience reports
Pregnant thanks to artificial insemination, despite PCO-S: "I never gave up hope of my miracle baby"
Sarah is 27, lives in Berlin and received the diagnosis of PCO-S years ago. Despite this, today she is happily in her seventh month of pregnancy as a result of artificial insemination with the help of a sperm donor. Here, the single-mum-by-choice reports on her highs and lows on her journey to have a child.
March 14, 2023
5 min. read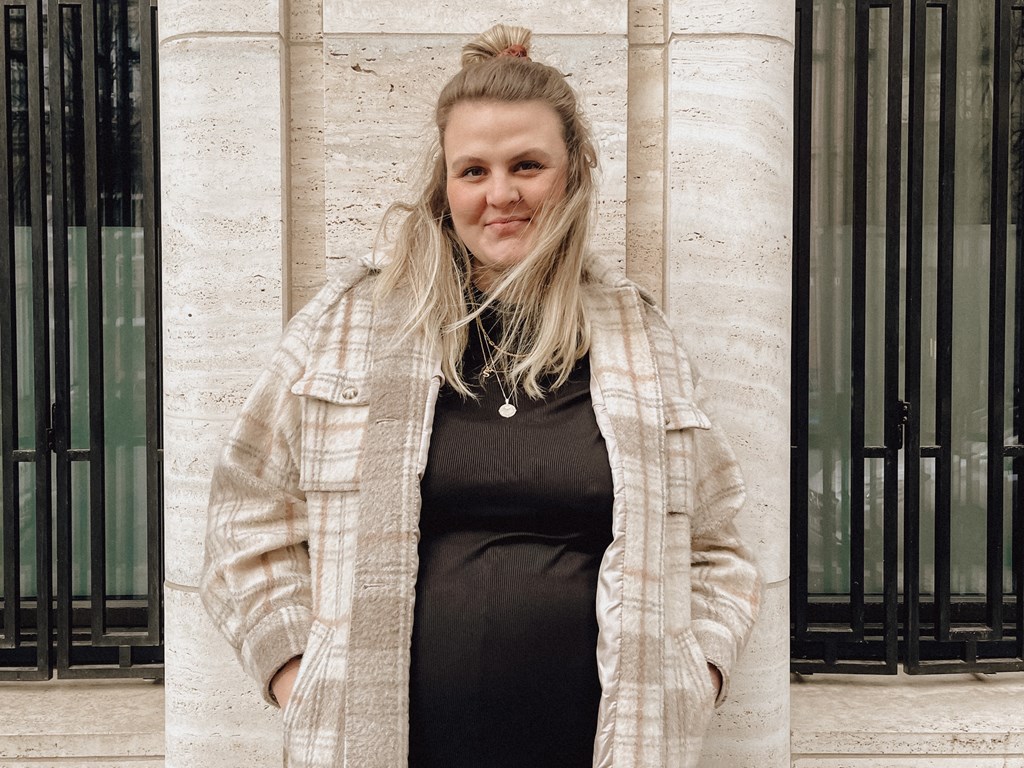 To have a child: This had always been a great wish for Sarah. However, in 2019 she received the diagnosis of Polycystic Ovary Syndrome, abb. PCO-S. Furthermore, a resistance to insulin was determined: these are factors, which make a natural pregnancy difficult or prevent it altogether. Sarah's world fell apart. "The diagnosis literally pulled the rug out from under my feet. At the time I did not have a partner and my whole idea of having a family started to fall apart."
Nevertheless, Sarah's desire to have children became even more intense. "My first thought: What are my options now? When researching, she quickly came across the phrase ingle-mum-by-choices. I had a feeling that this could be my path." Via a YouTube video, Sarah found out about sperm banks and that they were indeed a legal option in Germany. She researched more, reading blogs and websites: "Phrases like fertility clinic, sperm bank and artificial insemination had never been a part of my life."
It was nice to know that you are not alone and that many, many people are fighting and have to fight for their babies.
For Sarah it was certain that her desire for children would be tackled with the help of a sperm bank. "It is the safest way; it is hygienic and controlled. I do not trust private providers who only wish to donate sperm via the 'act'. I did not want to get to know the donor or to have to actively be with him."
Sarah was supported by those around her – both privately and at work. After months of research, she had the confidence to disclose her plan to her younger sister, with whom she has a close relationship. Over the course of time and with the investigations that were lined up, Sarah filled in her closest family circle and a work colleague: "Everyone supported me from the outset, accompanied me to appointment and filled in for me at work. I always felt really uplifted and there was never a negative comment." She also found support online. "The conversations on Instagram and with like-minded people also did me good. It was really good to know that you are not alone and that many, many people fight and have to fight for their babies."
I would like to give women the courage and say: Please do not give up hope!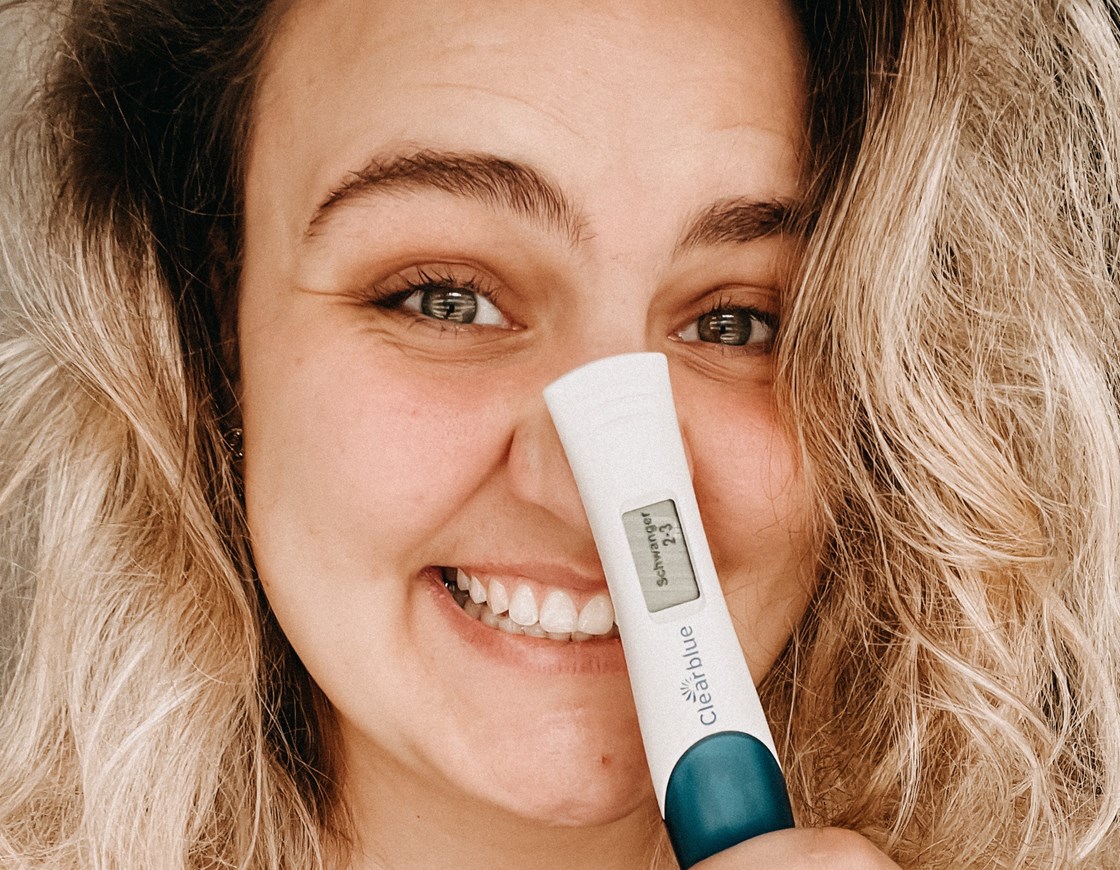 "Phrases like sperm bank, fertility facility and artificial fertilization are now a part of my every day."
In October and November 2020, as well as in February 2021, Sarah received inseminations (IUI) – the most frequent form of artificial insemination – though all three attempts remained negative. "It was the same donor's sperm, the same medication, a similar cycle. Every time I was euphoric, believed every sign from my body to be a positive one, even overinterpreted and with the overthinking I mentally broke myself. I cried and was in doubt." Sarah took a break, rested her body and gained some distance. "I was able to find more of myself again. However, the desire to have a child remained."
In August 2022, Sarah underwent the first IVF (in-vitro-fertilisation), therefore artificial insemination. The result: One single fertilized egg – and even this one did not nestle in. The donor to date was no longer available for IVF; Sarah found herself a new donor. "That was positively exciting. I looked for different criteria. Everyone in our family is tall, I myself am 1.9 m. Otherwise, both he and his family should be healthy, because we have already had cases of cancer in our family. An employee at the European Sperm Bank brought it to my attention: I was not looking for the perfect partner, but for a donor so that I can bring a healthy, active and happy child into the world."
Sarah then put all her eggs in one basket and started her next cycle with an ICSI (intracytoplasmic sperm injection) Two blastocysts - therefore 5-day old fertilized eggs – were inserted, one took. Sarah: "This is my miracle!"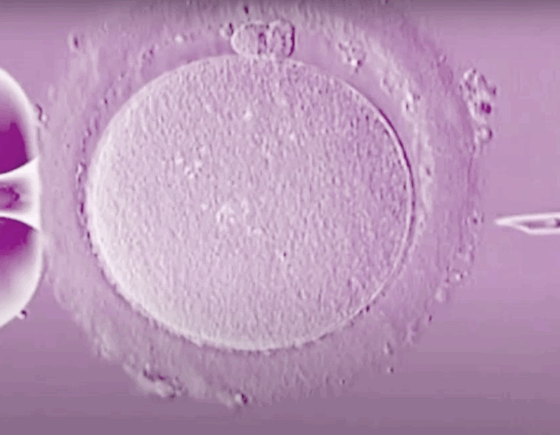 With the intracytoplasmic sperm injection (ICSI) the sperm in the is injected directly into the egg cell in the laboratory.
"To give up my wish to have a child was not an option."
To become pregnant – this wish has finally become Sarah's reality, despite all the challenges, thanks to artificial insemination. "To give up my desire to have children was simply not an option! I always knew: I will only stop once I am pregnant and my child is here." Nevertheless, the last few years must never be forgotten. "I would like to give women courage and say: Please do not give up hope! I fought for two-and-a-half years; I invested a lot of money, tears, time and energy. Now I am pregnant, and everything was worth it. At the end, this is always so easy to say; however, I am the happiest pregnant woman ever!"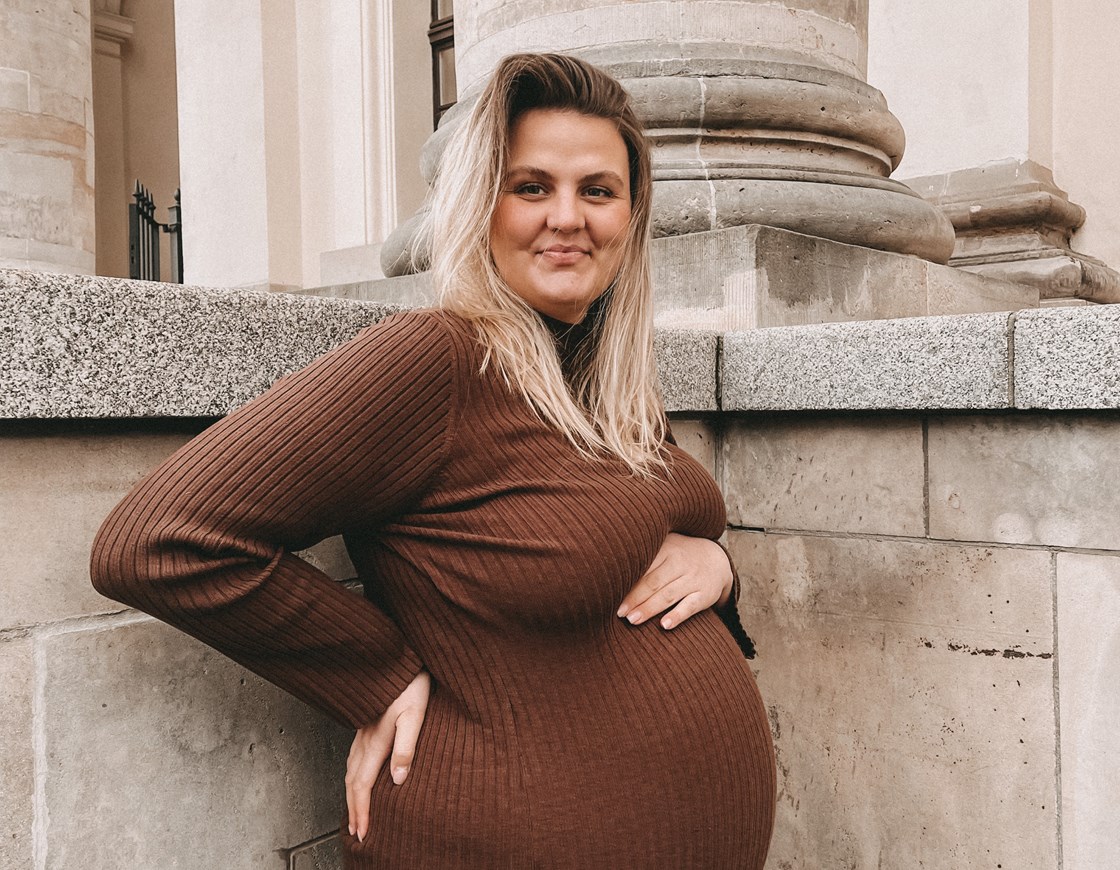 "I would also like to give other women courage"
Single-mum Sarah looks on her life with her child with joyful anticipation. "I cannot say what I am looking forward to the most. I would like to be a great mum to my son. I would like to show him the world, share with him the family traditions and for us to start our own. I would like to make him feel that he is perfect as he is. Both myself and the rest of the family are his safe haven. If I can manage that, then I have done enough."
Sarah took her journey one step at a time, and never lost sight of her desire to have a child. An option for the future as a single mum: "At my fertility facility, there are further frozen, fertilized eggs – in case there were one day to be a sibling."
Polly is in a paid cooperation with the European Sperm Bank.
Zum Thema passende Artikel